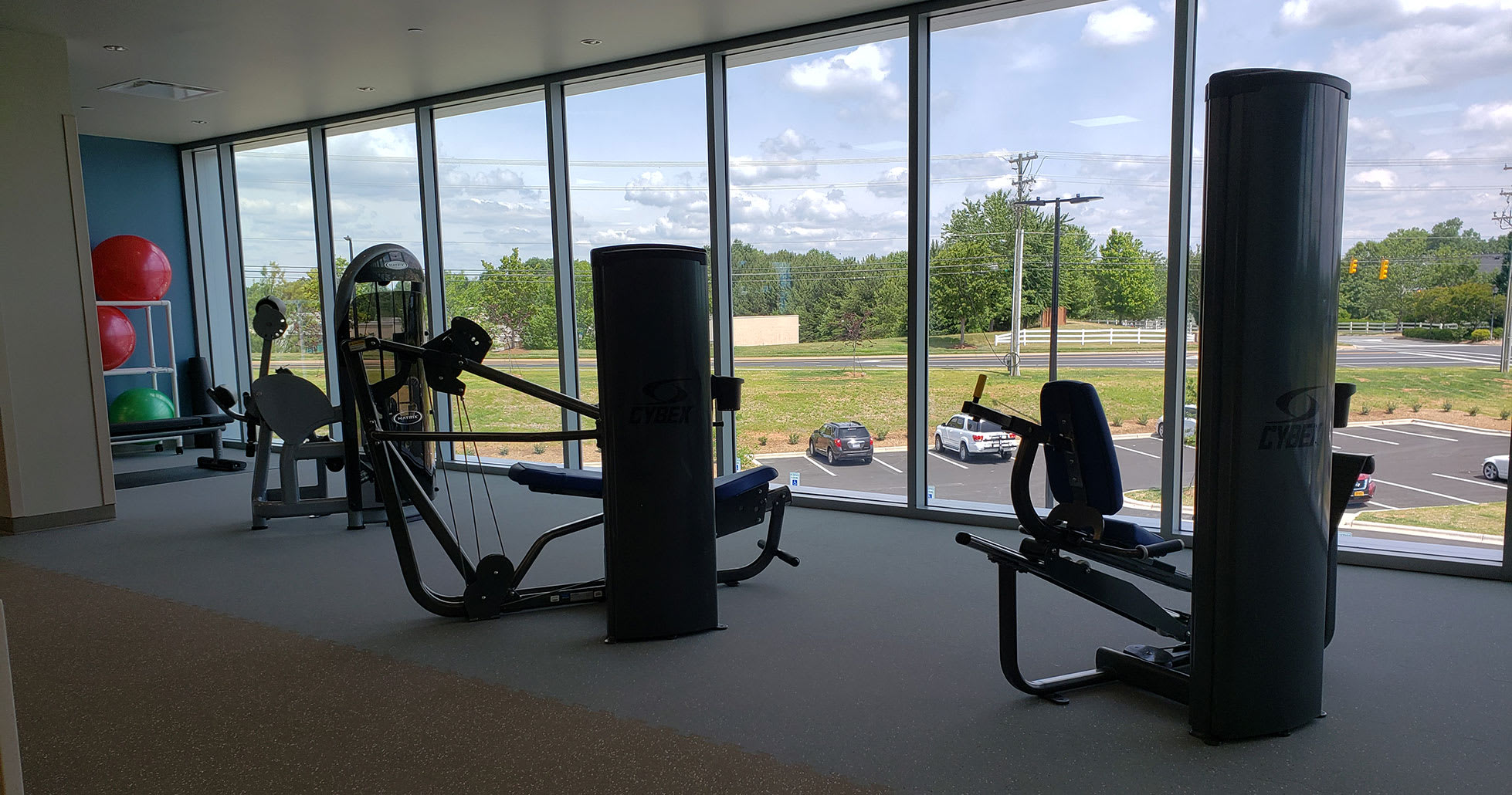 Iredell Rehab at Mooresville is located on the second floor, in Suite E. The center will be actively involved in the recovery of surgery and urgent care patients as well as providing general outpatient physical occupational and speech therapy services. The photo above is equipment that will be used to help patients return to regular activity.
Physical Therapy
Treatment will be available for numerous issues, including the following:
pre and post-surgical rehab
work injuries and recovery
sport injuries and recovery
neurological conditions
orthopedic conditions
spinal pain
vestibular conditions
concussions
balance and gait difficulties
chronic pain.
We additionally provide dry needling/electro-dry needling, mechanical spinal traction (photo of eqiupment on right), and manual/manipulative therapies to enhance your recovery.
Occupational Therapy
We offer treatment for the following:
neurological conditions
pre and post-surgical rehab
customized splinting
work injuries and recovery
strong focus on hand, wrist, and elbow conditions

Speech Therapy
Treatments are designed to address conditions such as the following:
Speech sound disorders including apraxia, dysarthria, articulation, phonology, stuttering, and voice. Speech disorders impact a person's articulation, or ability to produce sounds that are needed to create words.
Swallowing therapy, or Dysphagia therapy, may be required for children or adults who experience difficulty, discomfort, pain while swallowing, or who are unable to swallow food or liquid. We also provide Vital Stim Therapy for swallowing disorders.
Cognitive Therapy, adults may require cognitive therapy as result of Stroke, Heart Attack, Multiple Sclerosis, Parkinson's disease and other neurological disorders
Aphasia therapy, most commonly required in adults experiencing stroke, brain tumors, infections, injuries, cancer, and dementia.
Our staff:
Rehabilitation Services Director Darren C. Smith, PT, DPT
Colleen Burnham PT, DPT
Christy Millsaps PT
Corey Raper OTR
Caroline Goodson SLP
For information about Iredell Rehab in Mooresville, call 704.360.6490.